Business and Leadership Coaching
Business Environment Challenges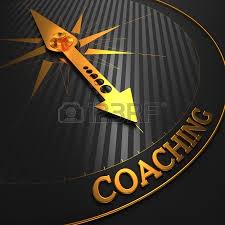 Business environment is changing at unusually fast pace resulted from the speed of technological advancement. Economy become border less, office becomes virtual, product information and competitor intelligent is easily and freely accessible through the internet. In addition, the emergent new generation workforce has brought new perspective into the meaning of "work" and has resulted in business leader having to deal with multiple challenges from both internally and externally.
What Business Coaching Can Do For You
SC Coaching Asia was founded with these business and leadership challenges in mind. We envision to being your partner in your journey towards business success through Business Coaching.
Business Coaching is a professional practice that provides positive support and feedback to an individual or group to improve their overall effectiveness in the business setting through a structure process.
Business coaching includes executive coaching, corporate coaching and leadership coaching.
Having a Business Coach who is independent, can provide you with truthful insight into your business situation and at the same time stimulate your thoughts into taking the best available options under such thriving situation.
Customer Testimonial
"I find these coaching sessions useful especially when we were exploring the Social Enterprise path. Your thoughtful questions helped to bring greater clarity, resulting in reaffirm my thinking on embarking on this path" (Executive Director, Non-Profit Organization)
"I used to be very hot tempered and jump on things very fast. Sam helped me to achieve greater awareness on how this will impact on the people around me. Now I had changed to take a step back to reflect on issues and how to deal with those issues in a cool and professional manner"  (Business Director, Multinational Chemical Company)
"Sam helped me into thinking more deeply about my personal development and skills that I already had. He engaged with me to discuss my career in depth and explored where I am able to leverage on my strengths to contribute to my organization. The coaching sessions also allowed me to reflect and take actions on the gaps that need to be improved"  (Department Manager, Government Agencies)
"After the coaching sessions, I had improved self- awareness that while my actions in meeting short term business result is important, I need to reflect on how such actions had an impact on the long term is equally very important. This leads me to increase my focus on team development and succession planning besides meeting the numbers.  (General Manager, Multinational Pharmaceutical Company)
"I had improved my connection with my team just by taking small steps by asking what they did over the weekend, more listening and smile more often"  (Business Director, Multinational Bank)